Who is C. Green?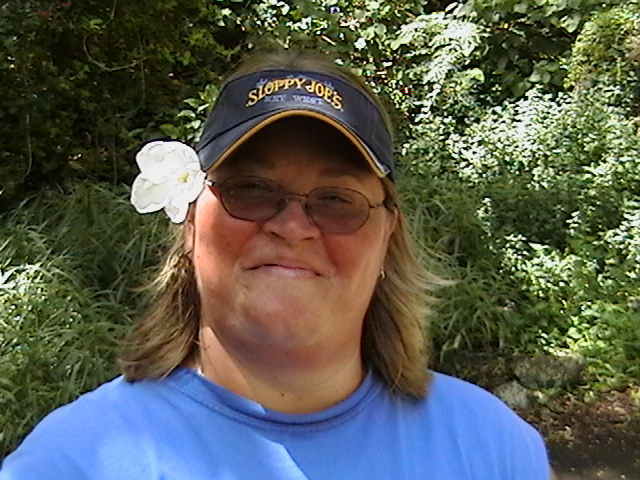 Tina to her friends, is an Ordained Minister, Certified Medium, Psychic, Healer, Teacher, Author, Lecturer, Publisher, Musician, Entrepreneur, Artist, Inventor and Investigator of the Paranormal, Metaphysical and Supernatural. Tina teaches dowsing, divining, water witching and psychic development using dowsing rods, divining rods, pendulums, crystals, semi-precious gemstones, auras, Chakras, meditation and more. She has also developed a line of self-help charts on the Chakra, Tarot, Tea leaves, Palmistry, Numerology, Astrology, Cartomancy, Graphology, Phrenology, Rocks & Gems, Trees, Smudging, Aromas, Zodiac Signs ( Sun, Chinese and Native American) and much more. But mostly a down to earth loving caring friend to most. As a life long student and teacher of Metaphysics and the paranormal she believes if you stop learning you have nothing to teach. " I don't claim to know it all, I just hope I know enough to help others."
Growing up in Indiana there weren't many others with the same interests or callings, except her mother, Hazel. Tina can remember sitting on the side of her bed for hours trying to make a tooth pick move with her mind, she knew as a child that she had a gift, it didn't however turn out to be telekinesis (but she hasn't given up hope).
In the early eighties she even wrote a report on Kirlian Photograph for one of her high school classes in Scottsburg, Indiana. Finally in the early nineties, Tina's mother Hazel opened a rock shop in that same small farming town of Scottsburg, where Hazel used her Psychic ability to help others in the town. By then Tina had already spent time with her grandmother June, a Certified Psychic Medium and Certified Hypno-Therapist in Cassadaga Florida. Tina attended many of the more advanced classes and even helped teach.
After Tina's father passed in 1985 she moved to Cassadaga to be with like minded people. In 1986 June opened a store in Cassadaga called the Purple Rose, Tina helped manage and also used her God given gift of Clairsentience to read for people in need.
Tina continued alternating where she lived, between Florida and Indiana, until her mom passed in 1996 then Tina finally settled in Cassadaga where she owns a home and has her own business publishing The Pocket Reference Rock Book and several self- help charts, that she wrote. She also makes and sells Metaphysical tools such as Dowsing Rods, Pendulums and many different Chakra Healing items.
She still loves to learn and teach and is in the process of remodeling her house to have room for classes and to do her Kirlian Photography. She also plans a show room for her merchandise.
Anyone wishing to make an appointment to have their Kirlian aura photo done can contact Tina at (386) 717-5356.
Anyone wishing her services to teach classes such as Dowsing Rods, Pendulums, Chakra Healing, Meditation, Past Life Regression Meditation, Aura Reading or any other area that she might have some expertise, please feel free to contact her at (386) 717-5356.